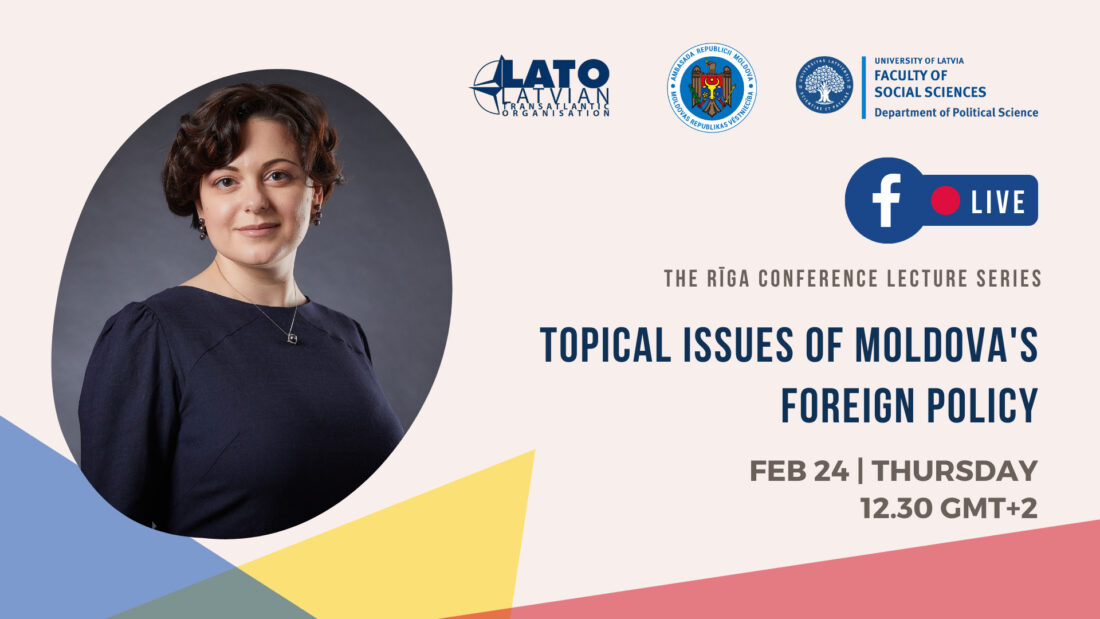 Lecture "Topical Issues of Moldova's Foreign Policy" by Victoria Rosa
On Thursday, February 24, at 12.30 (GMT+2) the lecture "Topical Issuesof Moldova's Foreign Policy" by Victoria Rosa will take place.
Victoria Rosa is an expert in international relations, European affairs, security & defence, conflict studies & gender issues, civil society development, with a particular focus on EaP countries, EU, Transatlantic cooperation, NATO, and Russia.
She served as Security and Defence / EU affairs Adviser to the Moldovan Prime-minister Maia Sandu. Prior to that, she held the position of Executive Director of the Foreign Policy Association of Moldova (currently a member of the APE Board and Council of Administration). At the moment she is a member of the Global Network of Women Peacebuilders and of the UN Women Moldova Civil Society Advisory Group.
Join us Facebook Live!