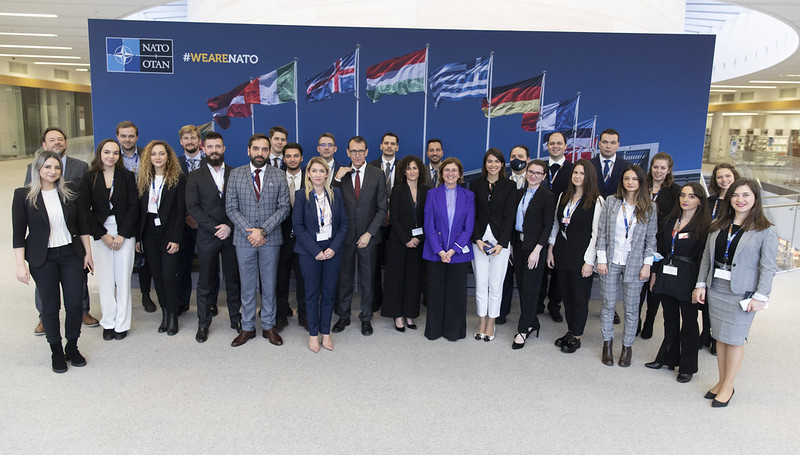 YATA 25th Anniversary
LATO representative Renate Grudule participated in the 25th anniversary celebration of the Youth Atlantic Treaty Association in Brussels. The event was held at the NATO headquarters in Brussels, Belgium.
YATA is the leading youth network aim at fostering the transatlantic bond and the values embedded in the North Atlantic Treaty.
The event gathered representatives from 23 national YATA chapters who engaged in interesting and meaningful discussions about NATO, current issues and its future.
The keynote speech was delivered by Deputy Secretary General Mircea Geoana and remarks were given by the Deputy Assistant Secretary General, Carmen Romero. They both highlighted the importance of the new strategic concept, focusing of issues as resilience, climate issue, strengthening deterrence and defence, new technologies etc. The discussions between NATO representatives, experts and participants touched subjects, such as NATO 2030, Ukraine-Georgian relations, EU-NATO relations, counter terrorism, cyber threats, and women and security.