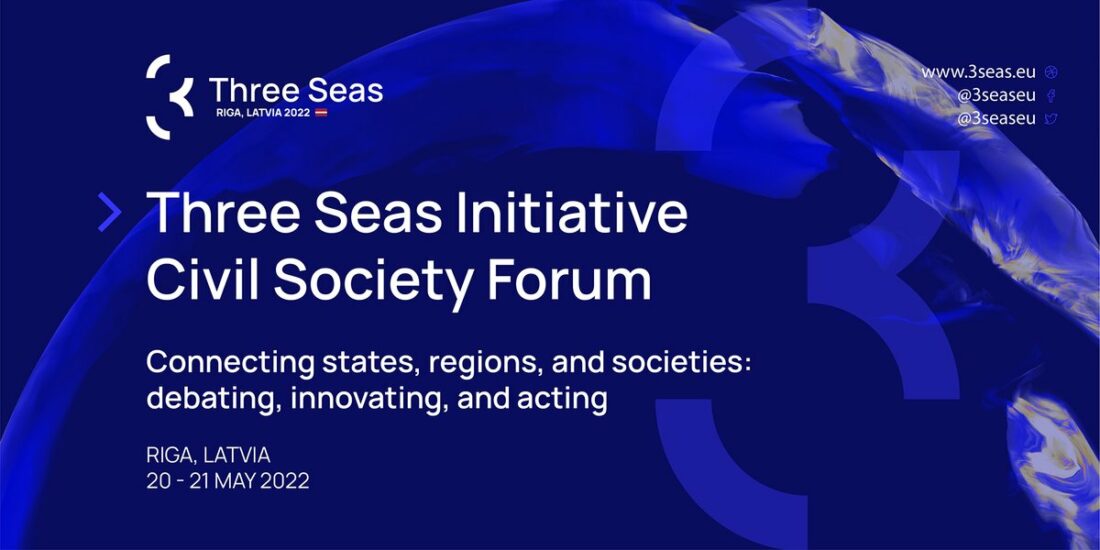 Three Seas Initiative Civil Society Forum in Riga
Last weekend, on 20 and 21 May 2022, the Civil Society Forum of the Three Seas Initiative (3SI) took place in Riga for the first time.
The aim of the Three Seas Initiative (3SI) Civil Society Forum (CSF) is to provide a unique and fundamentally new platform for the exchange of ideas and knowledge between civil society actors in the participating Member States with a direct interest in long-term cooperation. The CSF provides a support mechanism for strengthening democracy, security, and sustainability and building links of mutual benefit between the Member States and their partners inside and outside Europe. This means supporting civil society in the 3SI by protecting democratic principles and values, such as public participation in decision making, maintaining the transparency of political and economic decisions, and involving citizens in regional and European initiatives. CSF participants discussed topics important to 3SI societies, such as connectivity, digitalisation, security, and governance. Identifying the potential for cooperation, challenges, and existing projects, civil society representatives drafted recommendations to be presented to 3SI leaders during a summit in Riga in June 2022.  The final report of the project will be publicly available on the websites of the Latvian Transatlantic Organisation www.lato.lv and www.securebaltics.eu.
The project is implemented in cooperation with the State Chancellery.