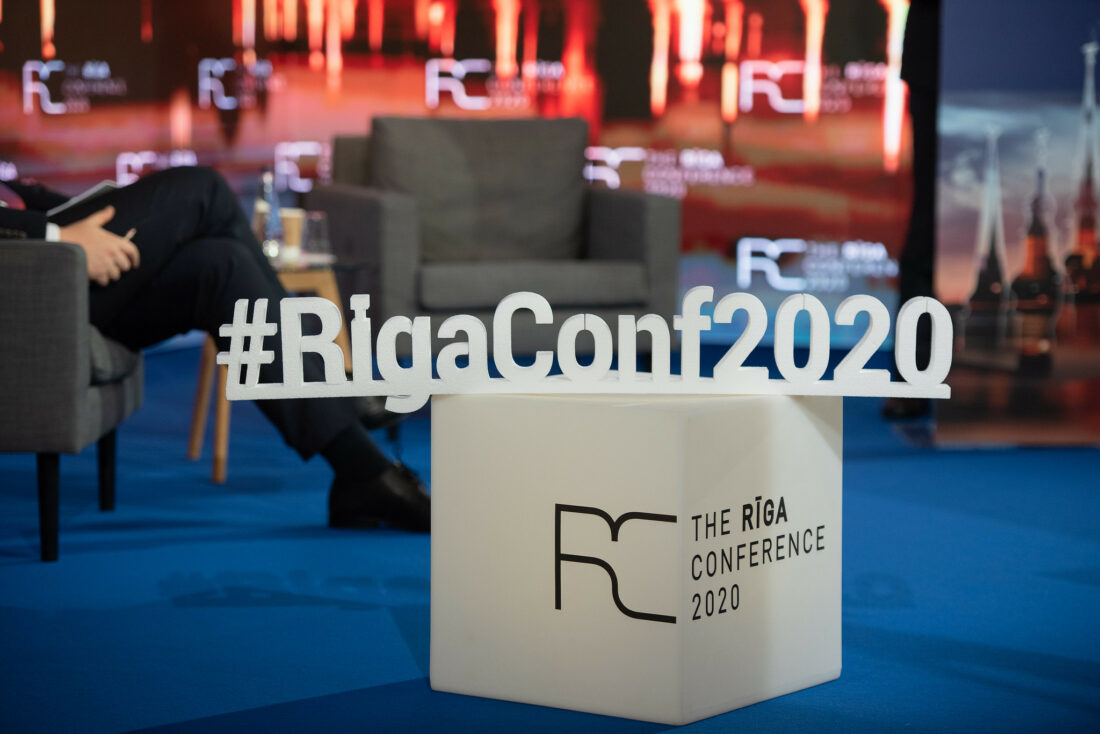 The Rīga Conference 2021 program has been published
The annual security and foreign policy forum The Rīga Conference 2021 will take place on October 15 – 16. This year the event will gather participants both in-person at the National Library of Latvia and online. Its participants will have the opportunity to hear from the UN Secretary-General António Guterres, as well as the Prime Minister of Estonia Kaja Kallas, and the President of Romania Klaus Iohannis. The conference will be broadcasted live on www.rigaconference.lv and other social media platforms.
Since 2006, the conference has become one of the most important platforms for discussions on security and foreign policy in the Baltic Sea region. The conference provides an opportunity for stakeholders to identify current issues and engage in dialogue about global processes. This year will spotlight topics such as the NATO 2030 agenda, the EU Green Deal, regional and global security, data security, and others. For the full program of The Rīga Conference 2021 please visit https://www.rigaconference.lv/main-program/.
The Rīga Conference will follow the Epidemiological Safety Measures for the Containment of the Spread of COVID-19 Infection regulation issued by the Cabinet of Ministers of the Republic of Latvia. The event will be organised in accordance with the "green" level of security. This means that participants on-site at the event will be required to present an interoperable EU certificate confirming vaccination or recovery from the COVID-19 virus. A broader audience will be able to follow the livestream of the main program on The Rīga Conference website as well as on Facebook, Youtube, and other internet platforms in Latvia and through international media.
The Rīga Conference is organised jointly by the Latvian Transatlantic Organisation, the Ministry of Foreign Affairs of the Republic of Latvia, and the Ministry of Defence of the Republic of Latvia in close cooperation with NATO Public Diplomacy Division and Konrad Adenauer Foundation in the Baltic States. The conference is supported by Microsoft, the United States Embassy in Latvia, the Embassy of Canada in Latvia, European Commission Representation in Latvia, the Embassy of Georgia in Latvia, the Embassy of Turkey in Latvia, Swedbank, the Nordic Council of Ministers, Seal, Riga City Council, Visegrad Insight, Boston Global Forum and Oxford Analytica.
Other contributions to the conference have been made by Narvesen, Caffeine, Pupuchi, Lauvas Tēja, RicBerry, Cannelle Bakery, Maple, BALTA, B'More, Askaneli Brothers, Amber Distribution, AUDI, and the National Library of Latvia.
Informative support to The Rīga Conference has been confirmed by Latvian Television, LETA, DELFI, TVNET, LSM.LV, IR, Postimees, the Lithuania Tribune, Spektr, iPress, New Eastern Europe, Youth Atlantic Treaty Association, The Norwegian Atlantic Comittee, Estonian Atlantic Treaty Association, Lithuanian Atlantic Treaty Association, Atlantsammenslutningen, and Hromadske International.