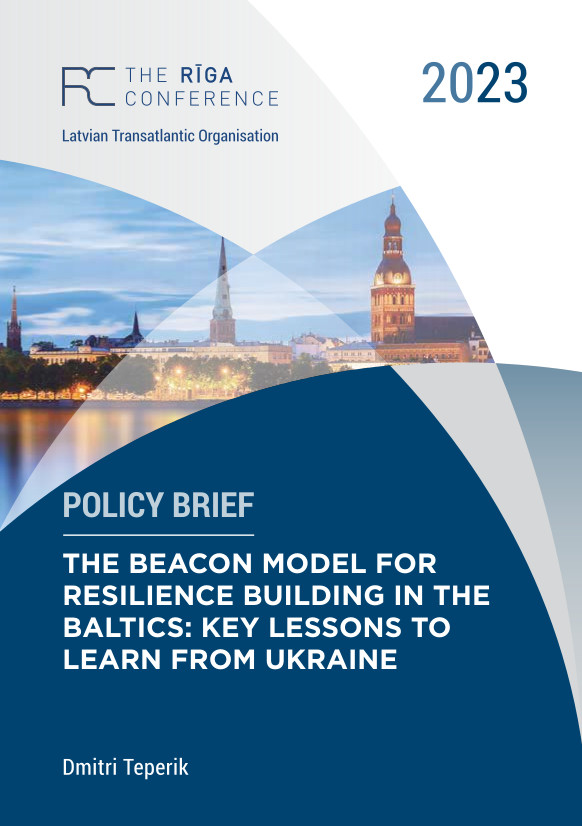 Dmitri Teperik: THE BEACON MODEL FOR RESILIENCE BUILDING IN THE BALTICS: KEY LESSONS TO LEARN FROM UKRAINE
"When a catastrophe knocks on your door, you just have a few options to react. I wish we were better prepared, but reality has cruelly forced us to adapt while surviving and to learn how to become resilient in practice, especially mentally", said Kateryna who – as a municipal official in Dnipro – is responsible for civil protection in the city, with over 1 million inhabitants. She was one of 160 Ukrainian participants who were interactively trained on disaster management in the framework of cross-sectoral crisis simulation exercises that my team of the "Resilient Ukraine" programme have been conducting in Ukraine's
regions during the year 2022. Although the war has complicated almost every aspect of the life in Ukraine (and surely beyond, as well), the decision to run the exercises was natural as the evolving environment of a great civil contingency provided many opportunities for reflecting and rethinking the incoming experiences of various people, societal groups and organisations in Ukraine.
Read and download full policy brief here.