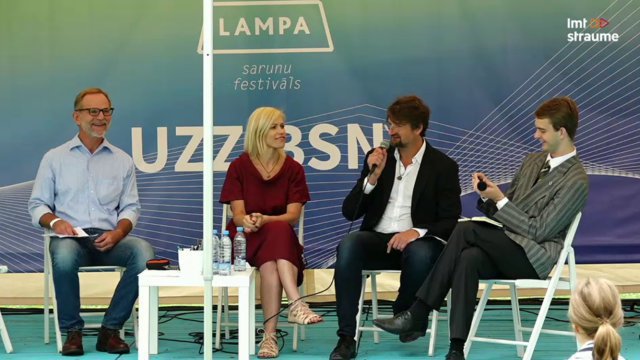 Participation in the LAMPA Conversation festival
For the past years, the Latvian Transatlantic Organisation has been an active participant at the LAMPA Conversation festival, as well as a co-organiser of discussions and activities organised by the Ministry of Defence of the Republic of Latvia.
In 2018, LATO co-organised a discussion "Who can be trusted in this country?", which involved such people as the co–founder of the start–up Toneboard and the co-founder of the debate movement "QUO Tu domā?" Mārtiņš Vaivars, as well as TV face and Radio voice Baiba Sipeniece.
In 2017, LATO co-organised a discussion "When you can't stand aside". In the discussion questions such as what it means to stand by your country means. Together, a "Road Map for Safer Latvia" was created.
In 2016, LATO organised a discussion about what it means to be a patriot. Can patriotism only be seen on November 18 or do we feel it everyday and would decide to stay and fight at a crucial moment rather than run? Are we born with patriotism, or can it be taught? These and other questions were answered with the participation of Juris Ulmanis, LATO Board member and Toms Baumanis, Chairman of the Board of LATO.