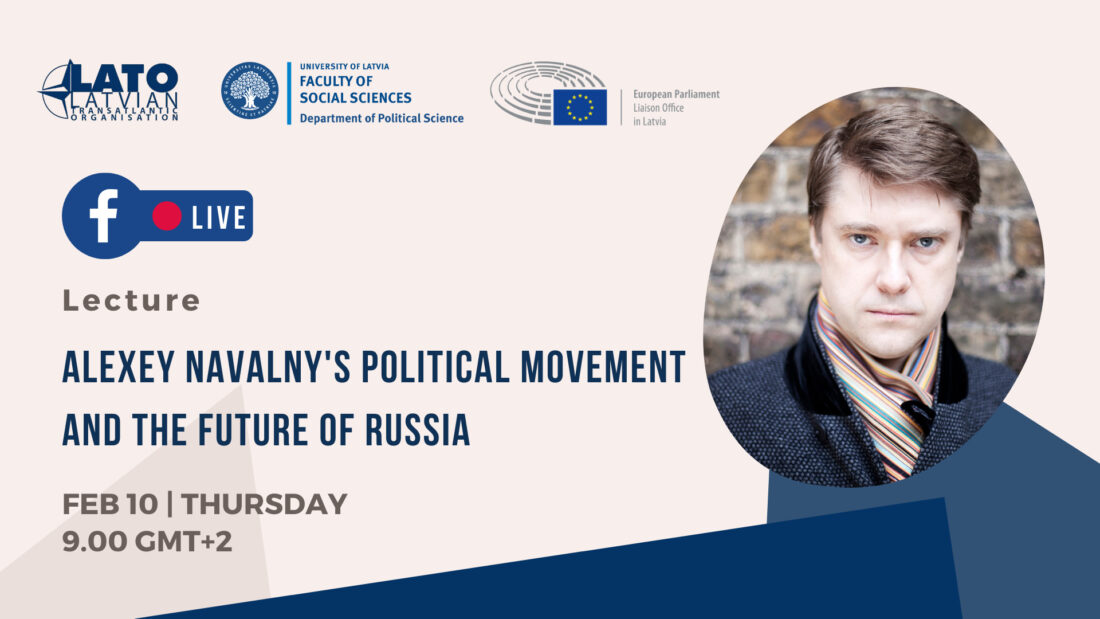 Next week – lecture "Alexey Navalny's Political Movement and the Future of Russia"
In 2021 Russia's leading opposition figure Alexey Navalny received European Parliament's Sakharov Prize. To mark this event, in cooperation with European Parliament Liaison Office in Riga and the Faculty of Social Sciences of the Univrsity of Latvia, we offer a lecture "Alexey Navalny's Political Movement and the Future of Russia".
Join us on February 10, Thursday at 9.00 (GMT+2). The lecture will be given by Vladimir Ashurkov, Russian opposition politician and the Executive Director of the Anti-Corruption Foundation. It will conclude with a Q&A session.
The lecture will be broadcast on the Latvian Transatlantic Organisation's Facebook page and later available in SecureBaltics.
Vladimir Ashurkov is a Russian opposition politician currently living in London. In 2011, he and Alexey Navalny, a prominent figure in the Russian opposition movement, established the non-profit Anti-Corruption Foundation, of which Mr. Ashurkov became the Executive Director. In 2014, as a result of politically motivated criminal persecution by Russian authorities, Mr. Ashurkov moved to London, receiving political asylum in 2015. Mr. Ashurkov continues his civil and political activities in close collaboration with Mr. Navalny and their Moscow team.
Prior to pursuing civil and political activities, Mr. Ashurkov worked in finance and investments. He served as the Director of Group Portfolio Management and Control at Alfa Group Consortium, one of the largest Russian investment groups, between 2006-2012. Before joining Alfa Group, he worked in various positions within investment banking and transportation industries. Mr. Ashurkov received his MBA from the Wharton Business School of the University of Pennsylvania. He also graduated from the Moscow Institute of Physics and Technology.