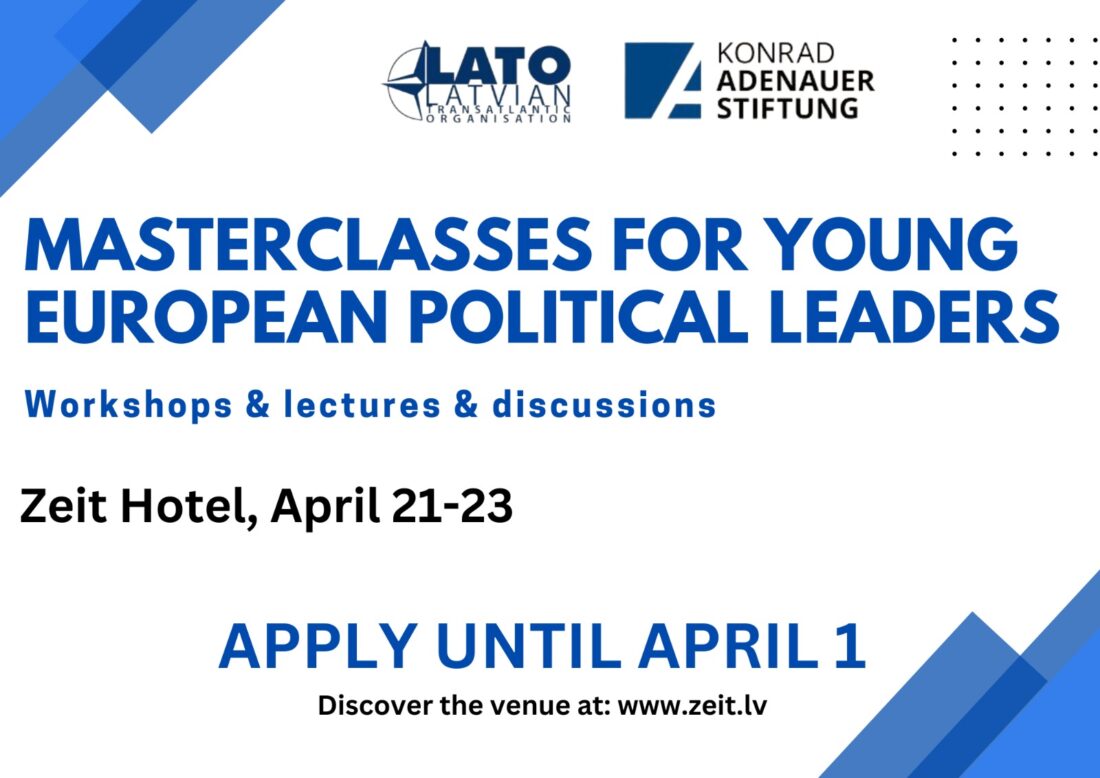 Masterclasses for active youth from Baltic Countries with Konrad Adenauer Foundation
📢  LATO and the Konrad Adenauer Foundation continue the Masterclasses for socially and politically active youth representatives at the level of the Baltic States in April 21-23.
The Masterclasses for Young Baltic Political Leaders will convene in-person on the weekend of 21.04.-23.04, at the Zeit hotel. The masterclasses will bring together 20 active youth members and will feature lectures by and discussions with security and political experts, as well as practical workshops. Participants will have the opportunity to take their presentation and political argumentation skills to the next level, as well as increase their competency in fields such as project management. There will also be opportunities for networking.

There is no participation fee, and travel & living expenses will be covered by the organisers for the duration of the masterclasses.

Those interested in attending must submit a motivation letter and CV by email to [email protected] by April 1st.
🤔 Eligibility:
👉 Citizen/Resident of one of Baltic States in an age from 16 to 25
👉 Active youth member
👉 English language skills
👉 Leadership skills
👉 Interest in political and social processes