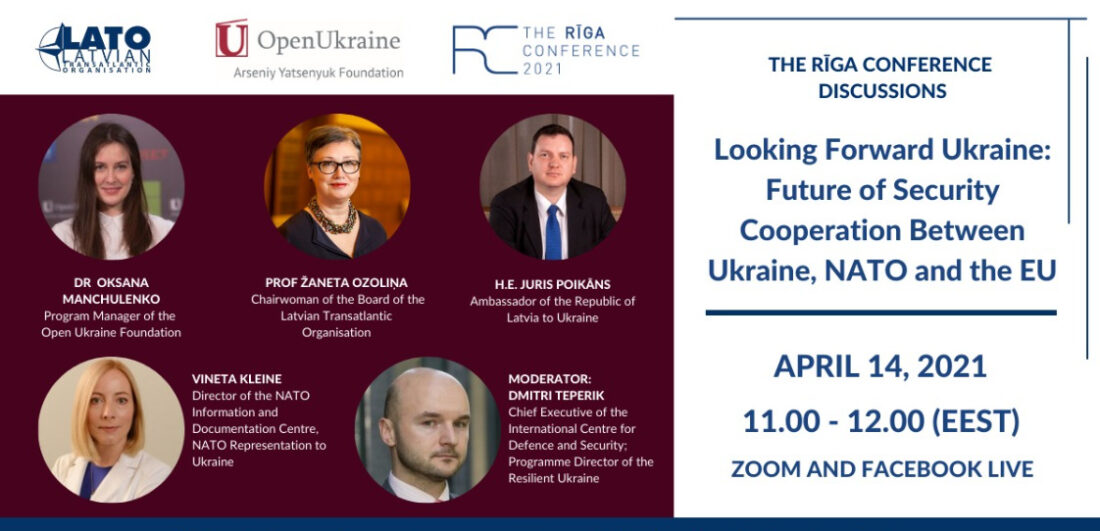 Looking Forward Ukraine: The Future of Security Cooperation  Between Ukraine, NATO and the EU
Seven years have passed since the Maidan revolution. Progress on reform implementation has been particularly slow recently. The geopolitical environment is dynamic and competitive, and the spread of the coronavirus has put Ukraine in an increasingly complex situation. The Ukrainian society is tired of the pandemic, tired of war, disillusioned, dissatisfied with slow reforms and disappointed in Europe and the wider West for their slow and fragmented assistance programmes. Ukraine's prospects for achieving its two major foreign policy goals – accession to NATO and the EU– have been questioned by experts and politicians. However, these policy goals remain of a long-term nature as Washington and Brussels are eager to support Kyiv. NATO and the EU continue support through tailored reforms in several sectors, including security and defence.
What are the main achievements and challenges faced by Ukraine in recent years while going through difficult reforms? What innovative strategies should Ukraine implement in the long run for rapprochement with Western security structures? What are the Ukrainian expectations for NATO and the EU in terms of security and stability?
Latvian Transatlantic Organisation (LATO) in close cooperation with the Kyiv Security Forum organises discussion Looking Forward Ukraine: The Future of Security Cooperation  Between Ukraine, NATO and the EU on 14th April from 11.00 to 12.00 EEST.
Speakers:
Oksana Manchulenko, Program Manager of the Arseniy Yatsenyuk Open Ukraine Foundation
Žaneta Ozoliņa, Chairwoman of the Board of the Latvian Transatlantic Organisation
E. Juris Poikāns, Ambassador of the Republic of Latvia to Ukraine
Vineta Kleine, Director of the NATO Information and Documentation Centre, NATO Representation to Ukraine
Moderator: Dmitri Teperik, Chief Executive of the International Centre for Defence and Security/Programme Director of the Resilient Ukraine
The discussion will be held on Zoom and live streamed on the LATO Facebook page. Only registered participants will have the opportunity to join the discussion through Zoom and engage in a questions and answers session with the speakers.
Register for the discussion – https://bit.ly/2PIXbqU
The discussion is organised as part of a series of expert discussions on foreign and security policy issues that continue topical dialogue in between the annual Rīga Conferences. It will be of most interest to other experts, civil servants, and members of the Rīga Conference community.