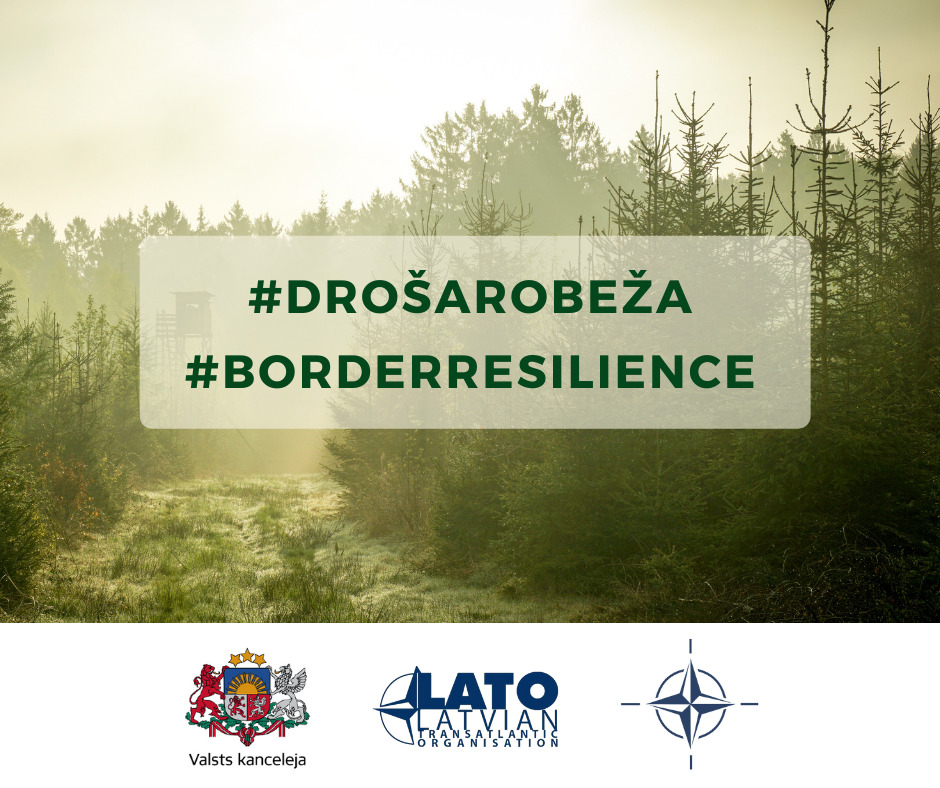 Information Space Security Project #BorderResilience
From 1 November to 31 December, the #BorderResilience information space security project is being implemented under the leadership of the Latvian Transatlantic Organisation (LATO). The project includes four workshops with eight simulation sessions in the eastern border regions of Latvia: in Augsdaugava, Vilaka, Karsava and Aluksne. Given the epidemiological situation in the country, the workshops will be held in an online format.
The project aims to identify the practices of border communities in countering information attacks, especially on border security issues. The experience and knowledge offered by the communities will be used to develop recommendations and next steps to promote information security in society. At the end of the project, the results, evaluation and recommendations will be presented in a discussion with local, national and international experts. The final report of the project will be publicly available on the websites of the Latvian Transatlantic Organisation www.lato.lv and www.securebaltics.eu. Methodological and social campaign materials will also be developed.
The project is implemented in cooperation with the State Chancellery and the NATO Public Diplomacy Division.