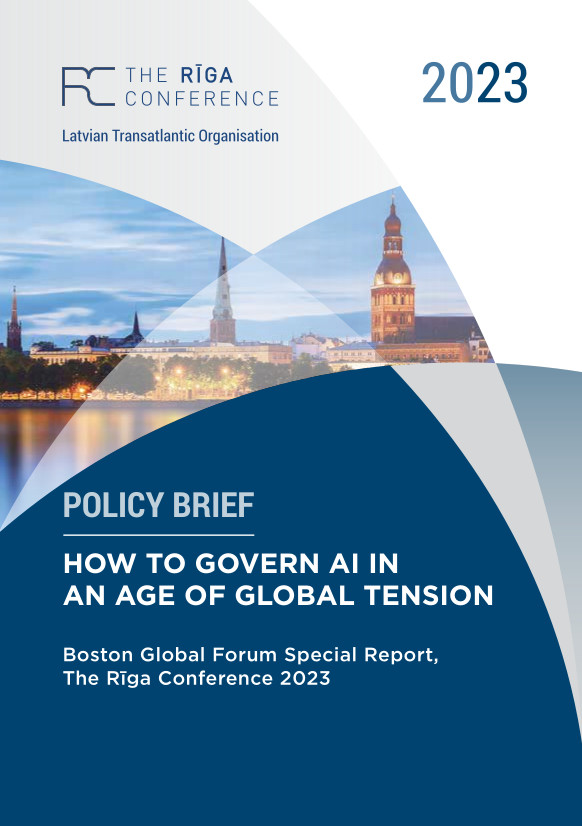 HOW TO GOVERN AI IN AN AGE OF GLOBAL TENSION
Global tensions in the 21st century have undergone a notable transformation. While not immediately life-threatening, they have become more intricate and unpredictable due to rapid technological progress. This shift has redefined the arenas of contemporary conflict and warfare, encompassing traditional domains and the digital realm of cyberspace. Participation in conflicts is no longer confined to governments alone; entities possessing the capability to develop, possess, and deploy technology – such as tech giants and hacker groups – can now exert significant influence.
In this context, there is a growing global focus among governments and experts on the potential impact of Artificial Intelligence (AI) on global tensions. While the detailed capabilities of AI remain largely uncharted, its application is evidently capable of significantly enhancing an entity's effectiveness in both physical and digital attacks. AI technologies are currently undergoing extensive research worldwide, aiming to autonomize weapons and mass weaponize disruptive technologies like 3D printing, drones, and robots. These advancements have the potential to substantially reduce military operation costs and enhance targeting precision. Additionally, we are witnessing an unprecedented surge in cyberattacks and the emergence of new forms of AI-powered crimes, including the spread of misinformation, deep fakes, various scams, phishing attacks, data theft, and manipulation.
In this era characterized by heightened global tensions and rapid disruptive technological progress, governing AI assumes paramount significance, necessitating a thoughtful and comprehensive approach. It is imperative to ensure that, while mitigating unintended consequences, we do not inadvertently stifle its potential for continued growth and innovation. With this report jointly prepared by the Boston Global Forum, the Michael Dukakis Institute for Leadership and Innovation, and AIWS.city, we aim to formulate contingency plans and conduct scenario simulations to prepare ourselves for AI-related security threats, particularly those that may arise during periods of global tension
Read and download full policy brief here.