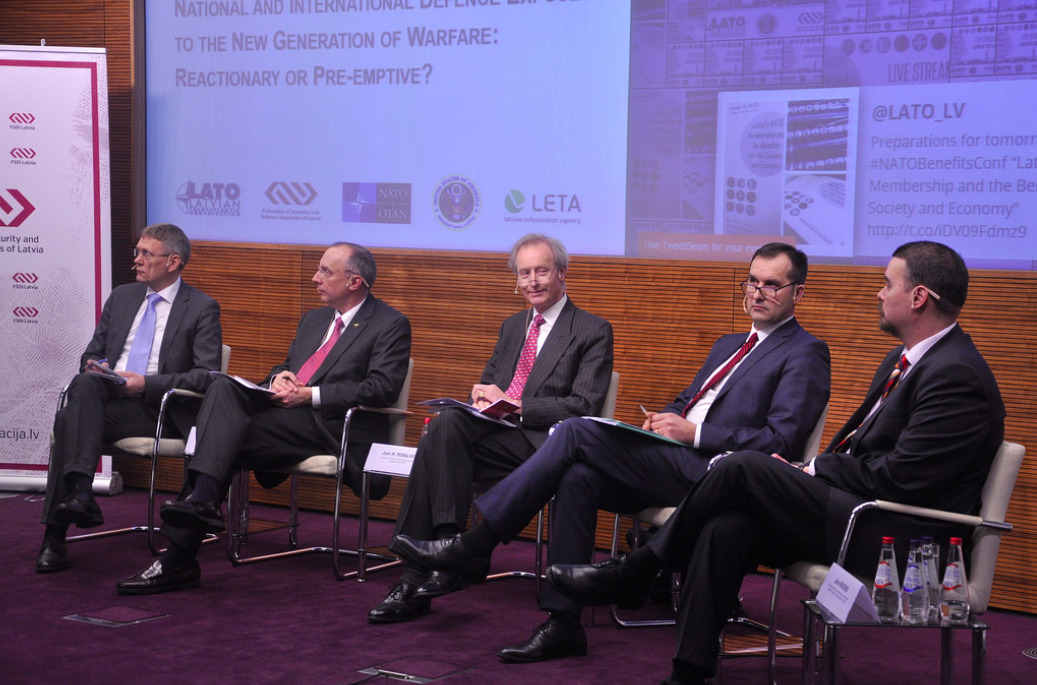 Conference "Participation of Latvia in NATO: benefits for the society and the economy"
On 19 March 2016 in the Citadele conference centre representatives of the governments of the Baltic States, the defence industry and the non–governmental sector, businessmen, academics and researchers met to discuss the latest developments in the defence sector. The conference was organised by the Latvian Transatlantic Organisation, in cooperation with the Latvian Federation of Security and Defence Industries. The conference was supported by the NATO Department of Public Division and the US embassy in Riga.
At the conference "Participation of Latvia in NATO: benefits for the society and the economy", experts exchanged views on the latest hybrid war methods and the ensuing threats. There were talks about potential solutions and the future development of the defence industry.
In the context of hybrid warfare, three principles of NATO response to fight threats were identified: (1) preparedness to respond at both national and alliance levels; (2) refrain from using defensive methods depending on the threats; (3) collective security based on Article 5 of the North Atlantic Treaty.
During the discussion, valuable ideas were crystallised about ways to improve Latvia's defence industry, such as increasing defence spending and effectively redistributing it. Funding for research was mentioned as an important aspect as well. It was noted that cooperation was needed between all stakeholders – government, industry and research centres – in order to achieve the best possible results.