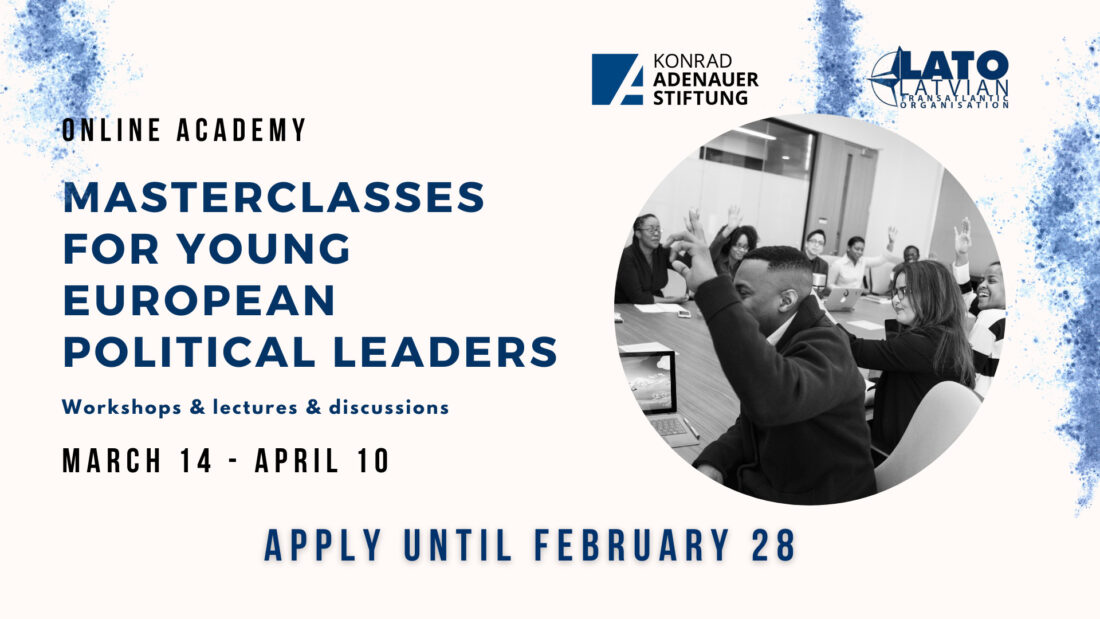 Masterclasses for Young European Political Leaders
LATO and the Konrad Adenauer Foundation organised online masterclasses for socially and politically active youth members – this time at European level. The Masterclasses for Young European Political Leaders convened online from March 14 until April 10.
The masterclasses included lectures and discussions with security and political experts as well as practical workshop. Activities took place twice a week – a pre-recorded lecture at the start of the week, and an online discussion or workshop on Saturday.
This time the masterclasses will brought together 30 active youth members from all around Europe, fourteen countries in total.
The program included lectures about European security landscape, Communicating war in Ukraine, future of Russia. On Saturdays participants had three discussions and a communication workshop with "RunasRāmis".
The initial starting date and program of the masterclasses was changes due to the start of Russia's war in Ukraine.