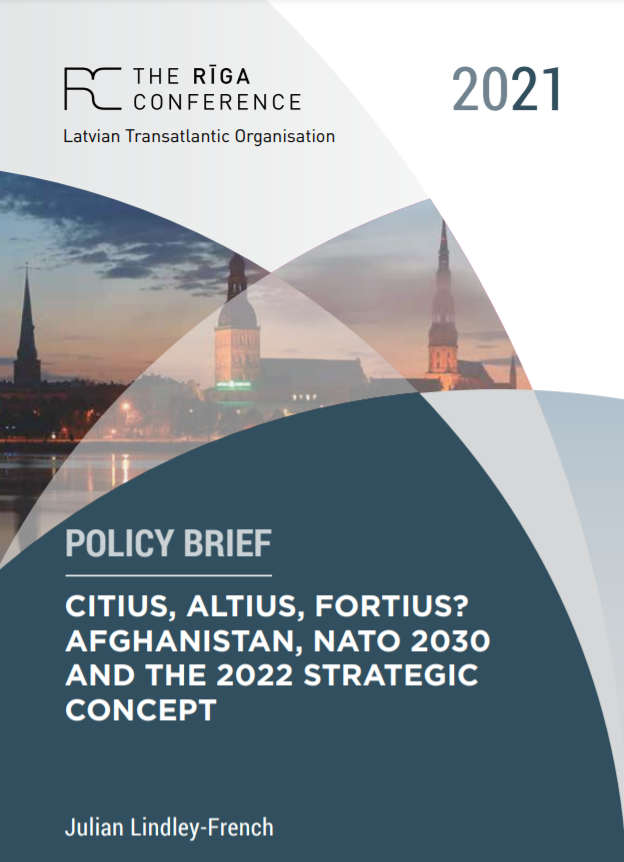 Julian Lindley-French: Citius, Altius, Fortius? Afghanistan, NATO 2030 and the 2022 Strategic Concept
Citius, altius, fortius? In April 2008, I was despatched to write a high-level report entitled "Afghanistan: The Way Ahead in the South". The report remains confidential but its final two sentences were prophetic. "Some countries forgive mediocrity. Afghanistan is no such country". The defeat in Afghanistan has put NATO's 2030 challenge in stark relief and revealed what is the perhaps the most powerful 'weapon' with which the Alliance needs to re-arm itself – trust in each other.
The events in Afghanistan will have profound implications for the 2022 NATO Strategic Concept and the NATO 2030 Agenda. Given the unfortunate context of the Afghanistan defeat, and the threats and challenges the NATO 2030 Agenda calls on the Alliance to address, both from a fast-changing strategic environment and potentially transformative emerging and disruptive technologies, the Alliance's peace-preserving mission will only prevail if NATO adopts the Olympic motto, citius, altius, fortius (faster, higher, stronger) and for once mean it.
Read the policy brief here.