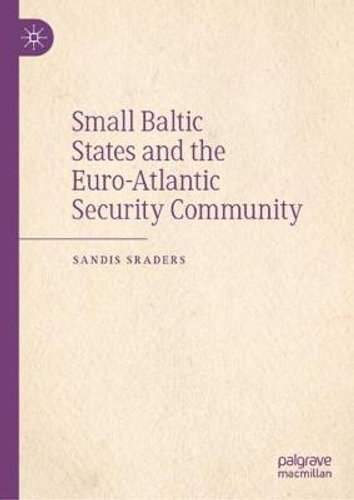 Board Member of LATO Sandis Šrāders publishes a book "Small Baltic States and the Euro-Atlantic Security Community"
This book analyzes the small Baltic States and their integration into the Euro-Atlantic structures from the perspective of the foreign policies of major powers – the United States, Russia, and major European powers and institutions – towards the region, or each of the Baltic States. While focusing primarily on the Post-Cold war period, it will also cover years of Baltic occupation, areas and matters related to their motivation and means to join the EU and NATO. Smallness, weaknesses and sensitivities as well as historic experiences of three Baltic States made the task to integrate with the Euro-Atlantic community urgent. This will be a valuable source of information for all interested in the Baltic States, foreign policies of major powers shaping events in the region, the surge of the Euro-Atlantic community and the Post-Cold War enlargement allowing small Baltic States to remedy their inherent security weaknesses.
Dr. Sandis Sraders is Research Fellow and Lecturer in Russian Strategic and Military Studies at the Baltic Defense College in Estonia and a visiting lecturer at the Riga Stradins University in Latvia, as well as the Board member of the Latvian Transatlantic Organisation.